A Definitive Guide to Plan Your Sydney Harbour Boat Tour
Contents
A glistening jewel located along the east coast of Australia, Sydney Harbour holds great cultural significance because it is lined with iconic landmarks that tell fascinating stories of indigenous heritage, exploration, colonisation, and modernization. Taking a Sydney Harbour cruise is an iconic experience that lets you soak in the beautiful seas, lively scenery, nightlife, and famous sights. Discover why you should take a Sydney Harbour cruise, the famous places you can visit, the schedule, onboard amenities, the best time to take the cruise, and more, right here.
Best Time to Take a Sydney Harbour Boat Tour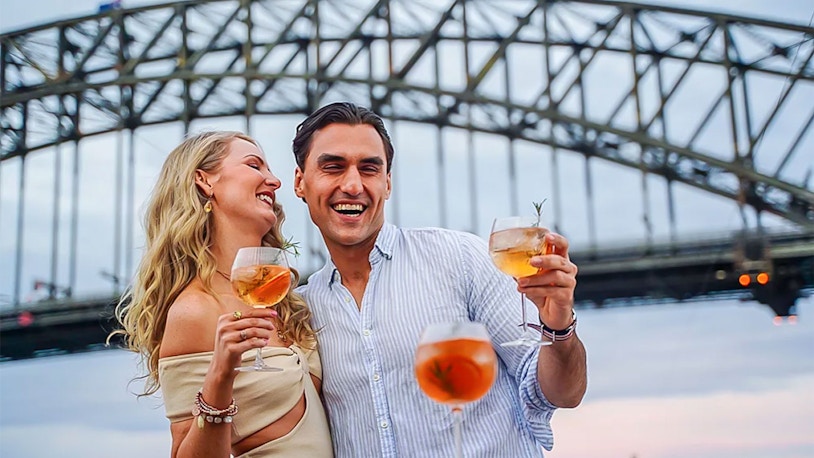 Sydney enjoys a mild climate, making it suitable for cruising throughout the year. Daytime cruises are great for clear views of landmarks, while evening or sunset cruises offer stunning vistas as the city lights up. Sunset cruises can be particularly romantic.
The peak tourist season (December to February and major holidays like Christmas and New Year's) usually bring larger crowds. If you prefer a quieter experience, consider visiting during the low tourist seasons (March to May and September to November).
Sydney Harbour Boat Tour Boarding Points
Circular Quay
King Street Wharf
Jervis Bay Wild
Address: 19 Lime Street, Sydney, New South Wales 2000, Australia
Closest Landmark: Sea Life Sydney Aquarium
Address: Portside Cafe, 15 Field St, Huskisson NSW 2540, Australia
Closest Landmark: Jervis Bay Marine Park
How to Reach Your Sydney Harbour Boat Tour?
Circular Quay
Public Transport
By Bus: Take bus numbers 333, 392, 394, 396, or 397 to the Circular Quay bus stop.
By Train: Take the trains T2 Inner West & Leppington, T3 Bankstown, or T8 Airport and South to Circular Quay railway station.
By Ferry: Take Ferries F1 or F9 to Circular Quay.
By Light Rail: Take a light rail from L2 Randwick Line or L3 Kingsford Line and alight at Circular Quay.
Car Parks Near Circular Quay
King Street Wharf
Public Transport
By Bus: Take bus numbers 252, 261, 288, 320, 333, 396, or 437 to King Street Wharf.
By Train: Take trains T1, T2, T8, or T9 to Wynyard Station. King Street Wharf is a 5-10 minute walk from there.
By Light Rail: Take a light rail to Pyrmont Bay Light Rail station. King Street Wharf is a 10-minute walk from there.
By Ferry: Barangaroo Wharf 2 is the nearest (a 3-minute walk) ferry station to King Street Wharf.
Car Parks Near King Street Wharf
Jervis Bay Wild
Public Transport
By Bus: Take bus routes 102 and 102X to the nearest bus stop, Huskisson Shops just 1 min away by walk. 
By Train: Take the South Coast Line from Sydney to the nearest train station in Bomaderry. From here, take a bus to Jervis Bay Wild. 
Car Parks Near Jervis Bay Wild
Know Before You Go
Facilities
Rules & Regulations
Tips
Nearby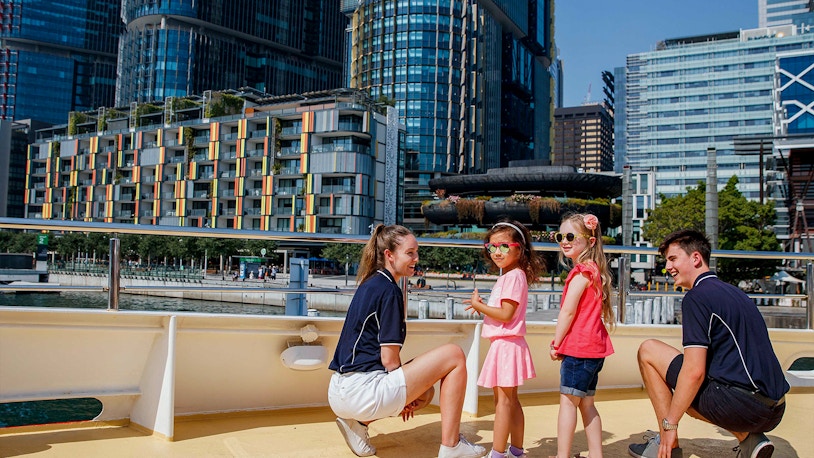 Narrated Tour: Many Sydney Harbour cruises provide live or smartphone-guided commentary, giving insights into the harbour and its attractions.
Wi-Fi Access: Most Sydney harbour boat tours offer complimentary onboard Wi-Fi for your convenience.
Accessibility: Some cruises accommodate wheelchairs and offer accessible restrooms. It's advisable to confirm accessibility details before booking.
Restrooms: All Sydney Harbour cruises provide toilet facilities.
Kid-Friendly Amenities: A few cruises offer pram/stroller accessibility and baby room facilities onboard. Verify these options when making your reservation.
Pet-Friendly: A few Sydney Harbour cruises allow pets on board. Please verify before booking, if you are travelling with pets.
Dress Comfortably: Wear smart casual attire and comfortable footwear. During winter, don't forget to bring a jacket.
Identification: Remember to carry a valid photo ID or a student ID for verification purposes.
No Smoking: Smoking is strictly prohibited on boat tours in accordance with Australian law.
Photography: Bring your camera to capture the breathtaking sights and scenery you'll encounter on the cruise.
Travelling with Kids: All children below 18 years of age must be accompanied by an adult. A few tours are restricted for kids below 4 years of age. Please check before booking.
Follow Instructions: Make sure you listen to and follow all the instructions mentioned onboard for your safety in the waters.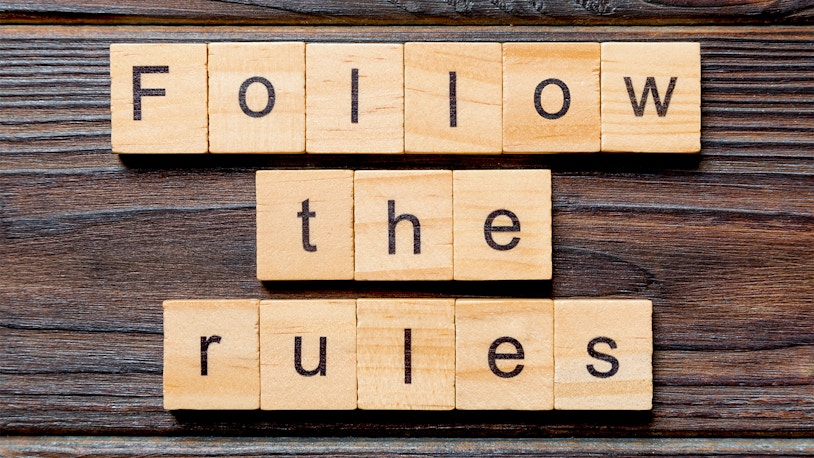 Book in Advance: To secure your spot, it's advisable to book your cruise well in advance as they tend to get booked weeks in advance.
Medication: Pack essential medications, including seasickness remedies, in case you feel uncomfortable during the cruise. Sickness bags and medicines might be available onboard some cruises but it is advisable to carry your own to be on the safe side.
Dietary Needs: If you're a vegetarian or have specific dietary requirements, please inform the tour in advance.
Weather Updates: Keep in mind that all tours are subject to weather conditions. Extreme weather events like hurricanes may lead to cancellations.
Tickets for Children: Children under 18 must be accompanied by adults. Infants usually have free access, while older children (2 or 4 years and above) may enjoy reduced ticket rates.
Arrive Early: Arrive at the boarding point at least 15 minutes before the scheduled departure time to ensure you don't miss your cruise.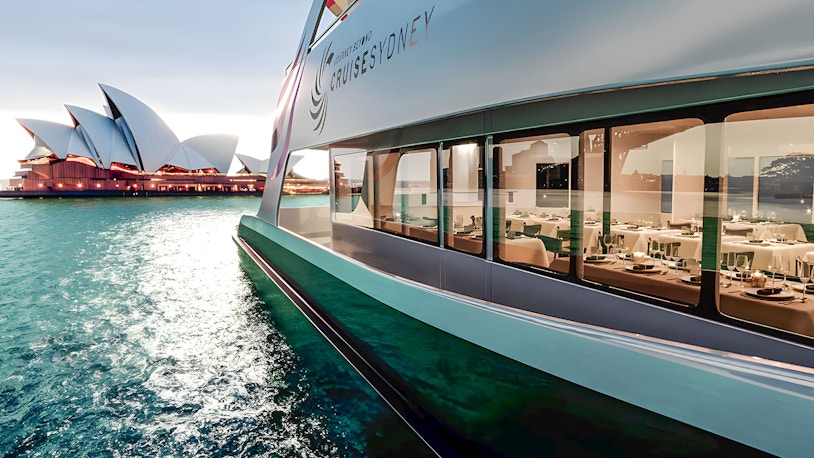 Sydney Opera House: An architectural masterpiece with its iconic sail-like design, the Opera House holds immense cultural significance in Australia. 
Sydney Harbour Bridge: A renowned engineering marvel connecting the city's north and south, the Harbour Bridge is the largest steel arch bridge in the world.
Taronga Zoo: This wildlife conservation facility houses a diverse collection of over 4,000 animals from across the world and offers stunning panoramic views of Sydney Harbour.
Fort Denison: Also known as Pinchgut Island, Fort Denison is a historic island fortress dating back to the 18th century. The lighthouse helps ships navigate the harbour safely.
Frequently Asked Questions on Planning Your Sydney Harbour Boat Tour
What does a Sydney Harbour boat tour include?
A typical Sydney Harbour cruise includes a nice Australian meal, stunning views of the city, a selection of beverages, and a quick tour of major landmarks.
How much does a Sydney Harbour boat tour cost?
The ticket prices for Sydney Harbour cruises start from AU$45 and can go up to AU$600, depending on the inclusions, sights covered, meals served and facilities offered.
What is the best time to take a Sydney Harbour cruise?
While Sydney enjoys a moderate climate throughout the year, Sydney Harbour cruises are most popular between December to February when the weather is pleasant and festivals are happening around the harbour.
What are the operating hours of Sydney Harbour cruises?
The timings of the cruise depend on the type of cruise you choose. Morning cruises start at 9 AM and end by 1 PM, lunch cruises start by noon and end by 4 PM and dinner cruises usually start by 5 PM and go on till 10 PM. Refer to your tickets to get the accurate timings of your cruise.
What is the duration of a Sydney Harbour cruise?
The timings differ from tour to tour. A Sydney sightseeing cruise typically lasts anywhere between 1 hour 15 min to 4 hours.
Can I take a Sydney Harbour cruise with a group?
Yes. You can take a Sydney Harbour cruise with a family or a group.
Can I go on a Sydney Harbour cruise with children?
Yes. Most Sydney Harbour cruise tours are kid-friendly and have several facilities for them onboard.
Are Sydney Harbour cruises wheelchair accessible?
Wheelchair accessibility depends on the tour you book. Most Sydney Harbour sightseeing cruises are wheelchair friendly but we would recommend confirming the same before you book your tickets.
What facilities are available on Sydney Harbour boat tours?
Most Sydney Harbour cruises are equipped with toilets and WiFi access. They offer delicious food and beverage options, which you can enjoy while listening to live commentary about the city and its iconic landmarks. Some cruises are also wheelchair accessible.
How do I book my Sydney Harbour boat tour?